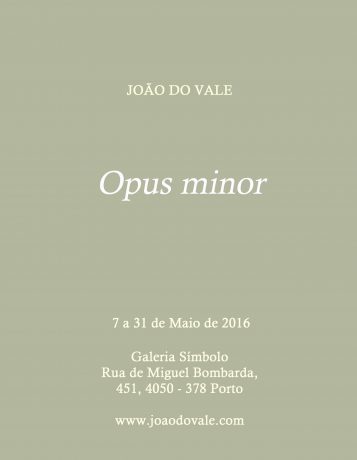 De 7 de 31 de Maio decorrerá na Galeria Símbolo, Porto, a minha nova exposição individual intitulada "Opus minor". A inauguração decorrerá no dia 7 da parte da tarde.
From May 7 to 31 I will be exhibiting my new solo show titled "Opus minor". The opening will be on the 7th during the afternoon.
Galeria Símbolo, Rua Miguel Bombarda, 451, 4050-378 Porto, Portugal.
23 de Abril 2016 / April 23rd 2016
---